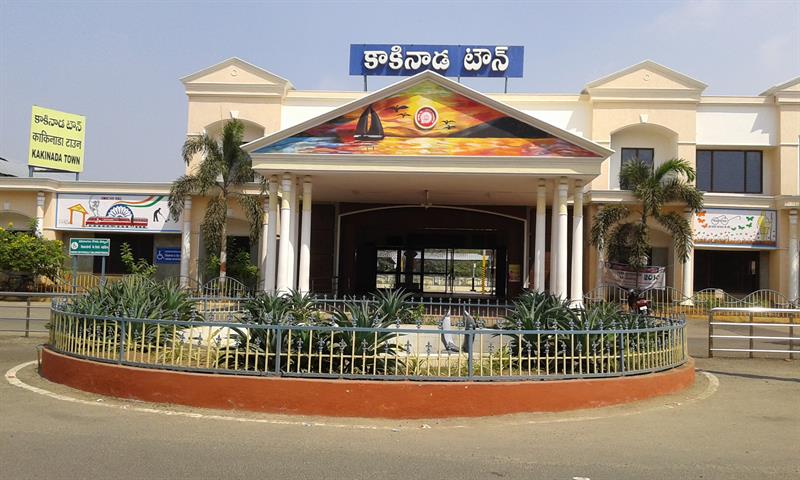 About Kakinada
Jntuk
Alumni Auditorium
Location
Transportation
Kakinada is is the sixth largest city of the Indian state of Andhra Pradesh and serves as the district headquarters of the East Godavari district.[6] It lies on the coast of the Bay of Bengal. It was once ruled by Dutch India and British East India Company. The reason why the First Polytechnic college of Andhra Pradesh, Andhra Polytechnic was established here in 1946 by the British. They even established Christian Missionary School, St. Joseph's Convent School. It has a canal named Buckingham Canal where goods used to be transported by the boats during the British rule. It was once home for Asia's largest sea port (now near the village Coringa). Many people from the city migrated from this sea port to countries like Burma, Mauritius, Fiji and various southeast Asian countries to work there as workers where they were called as Coringas. They still live in those countries, learn Telugu and practice the Andhra culture.
By AIR
Nearest airport is the Rajamundry airport. It is around 47kms from Kakinada. There are taxis and autos to reach Kakinada.
By Rail
Kakinada railway station is nearest domestic railhead. It is around 3kms from the town. There are public transport available to reach the destination.
By Road
Kakinada is 21 Kms from Pithapuram, 42 Kms from Anaparthy, 57 Kms from Amalapuram, 62 Kms from Rajahmundry, 109 Kms from Narsapur, 216 Kms from Vijayawada, 304 Kms from Pamunuru, 464 Kms from Hyderabad. The state buses ply services at regular intervals.
Convenor
Dr. D. Haritha
Professor & Head, Department of CSE
JNTU Kakinada, Andhra Pradesh, India 533003
icchsn2021@gmail.com
Co-convenor
Dr.M.Radhika Mani
Professor & Head Pragati Engineering College Surampalem
9440484800
Organizing Secretary
Dr. B. N. Jagadesh
Professor & Head, Department of CSE
Srinivasa Institute of Engineering & Technology, Amalapuram, Andhra Pradesh, India 533003
+91 9441958969