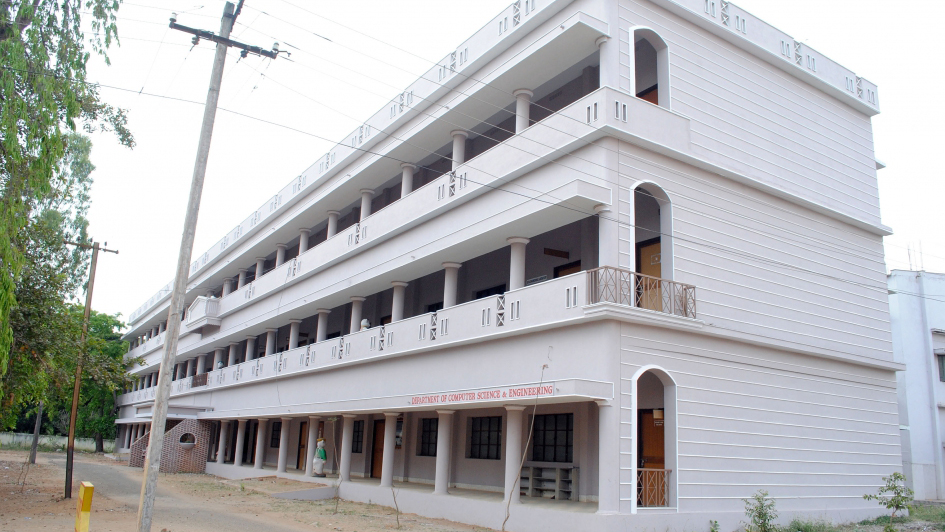 CSE Department
Department of Computer Science and Engineering, JNTU College of Engineering, Kakinada is formally established in the year 1990 in the aegis of of ECE department. Graduate courses in the year 1989 - 1990 by launching graduate B.Tech. Programme. Later, CSE Department excelled in launching the MCA programme from 1996, while from 2000-2001, full-time postgraduate M.Tech. are offered from 2001-2002.
All academic programmes offered by the CSE department are regularly updated through Board of Studies Meet under the directives from MHRD/AICTE, global market interests and solicitations of academic and industrial leaders. invaluable inte every two/three years to meet the needs of the industry. Academic programs are designed as more need based rather than theory oriented.
CSE department is enriched quipped with the state-of-the-art computer laboratories and laboratories which meets the requirements of academic programmes, as well to offer consultancy services. In addition, active research is conducted in the realms of modeling, engineering and understanding of software systems related to distributed, cognitive, security, language engineering, databases, wireless networks, web services, cognitive informatics and computer ergonomics domains of computing.
The Alumni of this department are occupying high positions in Multi-National Companies like Microsoft in India and abroad, and software tycoons like TATA Consultancy Services (TCS), Satyam, and Infotech etc. The department organized successfully several National seminars, Workshops, and Conferences. Most of the students of this department are securing the jobs in reputed National and International organizations through on and off campus recruitments.
This department is actively involved in modernizing and developing the laboratories with World Bank project, Technical Education Quality Improvement Programme. All laboratories, which are useful for undergraduate programme are strengthened by procuring necessary equipment to conduct various experiments and projects. In addition, new laboratories in the area of Software Testing, Internet Technologies, Programming Languages and Data Engineering are developed to cater to the needs of existing programmes. Facilities are further planned to augment newly emerging post graduate programmes. Faculty with a wide diversity of research fields are recruited. Building space is being planned to cater the needs of new courses. Library books and literature of contemporary interests is planned to procure. as Presently, the faculty of this department has expertise in various advanced fields in the state-of-the-art technologies like Data Mining, Image Processing, Information Security, Computer Networks, Cloud Computing, Social Network Analysis and Internet Of Things. The department aims at promoting industry oriented research. CSE entails MoUs with TCS Ltd, Chicago State University and Loment Technologies Ltd., USA for joint research collaboration